The National Labor Relations Board's General Counsel, Richard F. Griffin, Jr., was a featured speaker at CAIL's May 6-9 Labor Law conference. His luncheon presentation, titled "Recent Developments at the National Labor Relations Board," was followed by a question and answer period.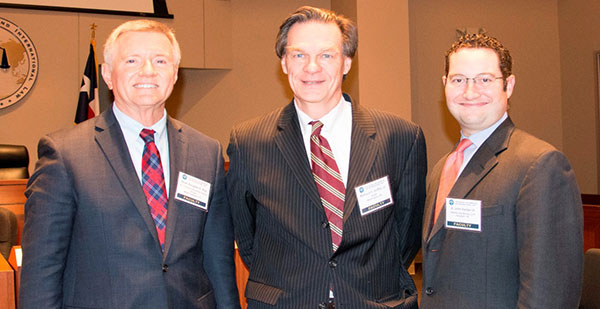 (Pictured left to right: Douglas E. Ray, Richard F. Griffin, Jr., and John Harper)
Dean Douglas E. Ray (St. Thomas University School of Law) and John Harper (Haynes and Boone, LLP) co-chaired the 52nd Annual Course on Labor Law and Labor Arbitration. This annual course was created as a practical guide for the practice of labor law. The program fully satisfies the Texas Board of Legal Specialization requirement of NLRA credit for the current application period.
In recent years, CAIL's program has featured the NLRB's Acting General Counsel Lafe Solomon (2013 and 2011) and Chairman Mark G. Pearce (2012).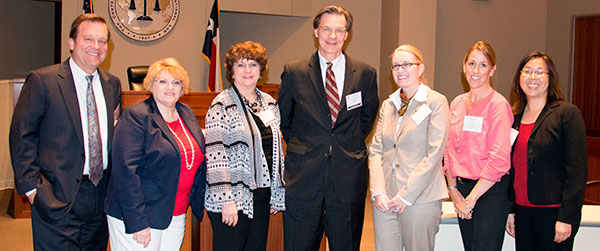 NLRB's Region 16 staff pictured left to right with Mr. Griffin (center): Regional Attorney Tim Watson; Supervisory Field Attorney Sharon Steckler; Regional Director Martha Kinard; General Counsel Richard Griffin; Supervisory Field Examiner Dolores Boda; Field Examiner Sara Dunn; and Field Attorney Eva Shih.